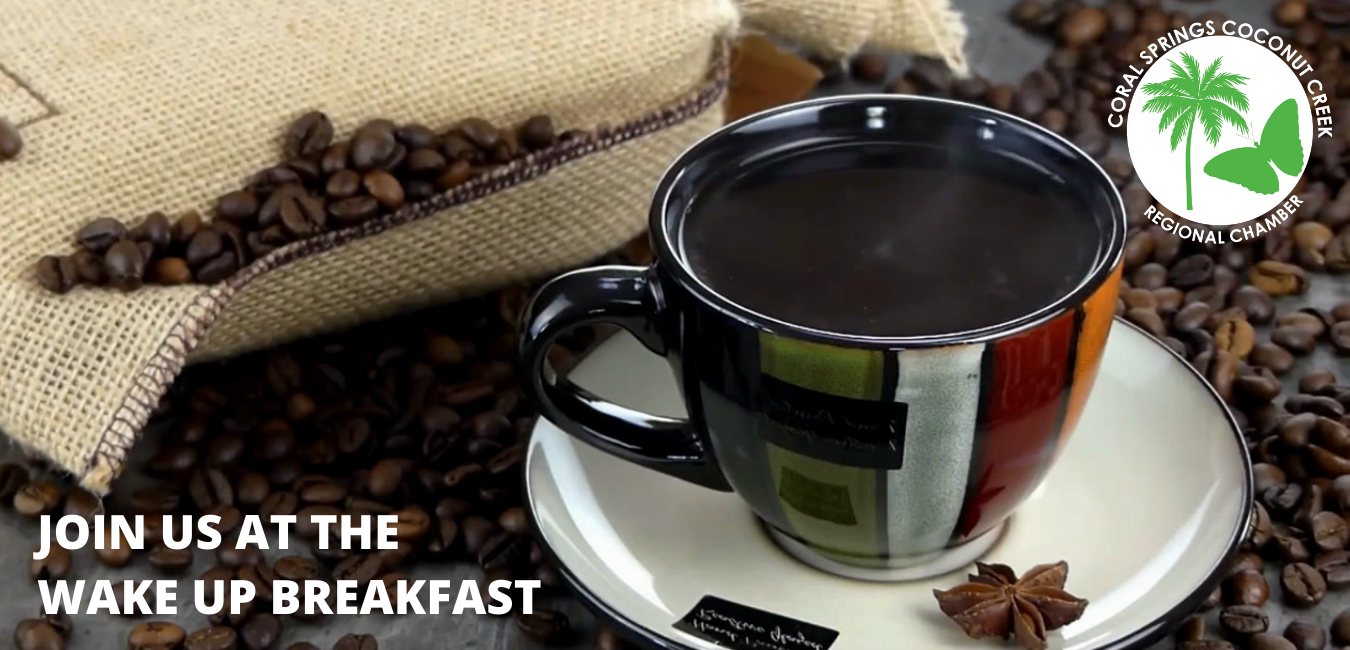 Event Description: Fuel up with great food, coffee, tea or water and expand your network. With 12 Wake Up Breakfast events a year, you can meet hundreds of potential customers and partners. From structured to casual networking with Northwest Broward's top leaders and elected officials. Our Chamber creates an atmosphere in which you can build and nurture relations essential to your business success!
Guest Speaker: TBD

Date: Tuesday, October 19th 2021
Time: 7:45 AM - 9:00 AM
Location: Country Club of Coral Springs, 10800 Sample Road.
Cost: Members - $25; Future Members - $30