Digital Certificate of Origin FAQ & Information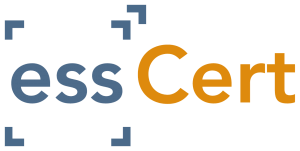 Simply log in to your company's account and enter Certificate details. We provide plenty of help as you go along, such as saved consignors, consignees and other details. You can even copy previous certificates and edit as needed. Click submit, and your application is at the Chamber. It's easy!
When a client is registered through a Chamber offering Online Certifications via the essCert system, obtaining a Certificate of Origin couldn't be faster and easier.
Exporter and Freight Forwarder Clients simply log in to their account and enter certificate details. Shortly after online submission, the Chamber will email you to confirm approval. The Client can then issue the Certificate of Origin right at their own printer; our secure system will even apply the Chambers official stamp and signature digitally. The entire system is cloud based, meaning there is no software for the Client or Chamber to download and install. It's easy!
Chamber of Commerce clients can apply for the following export documents online: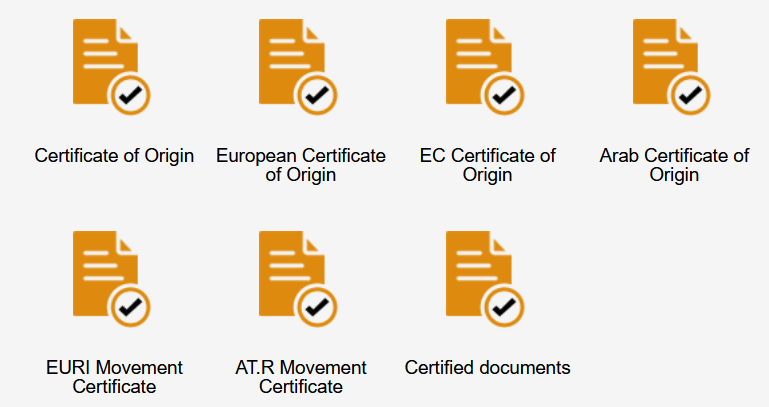 Clients can print out their official Certificate of Origin on their own printer
After Chamber Approval, your Certified document is returned electronically within our secure environment. You simply print your document, with the Chamber's official stamp and signature applied digitally. For those rare times you need a manually stamped and signed certificate, you have the option to request the Chamber to print your Certificate for return to your office.
Q. Can I upload my already created certificate, or do I need to create it from scratch within the essCert system?
A. Yes, you have the option to upload PDF documents into the system, you will not need to recreate your document as long as it is in PDF format.
Q. Chambers of Commerce authorize the Client's Certificate of Origin
A. Authorized Chamber Officials receive Applications into a queue for review. The Chamber can simply Approve and Certify documents with a few clicks. For those Chambers that use our Accounting and Tracking system, clicking Approve means they're done – the back office work is done automatically!
Q. Does this service come at a cost?
A. Chamber Members: $5 per document (requiring stamp)
Non-Members: $45 per document (requiring stamp)
Contact Support at essCert: 1-972 885-3700
Q. What are the benefits for exporters utilizing essCert?
A. Key System Benefits for Exporters:
Significanty reduce document certification time
Eliminate courier/mail costs
Significantly reduce data re-entry
Significantly reduce submission errors and incorrect declarations
Significantly reduce risk of liability & fraud
Receive real-time notifications regarding certificate acceptance or rejection
Slash shipment delays
Industry standard, designed to work for all types of electronic submissions
essCert operates the world's largest electronic Certificate of Origin (eCO) network – spanning 240+ Chambers of Commerce & other CO providers plus 38,000+ Exporters & Freight Forwarders, issuing eCOs out of 14 Export countries & receiving eCOs into 203 Import Countries.