City of Coral Springs Emergency Hotline: 954-344-5772
City of Coconut Creek Emergency Helpline: 954-973-6771
Broward County Helpline & Call Center: 311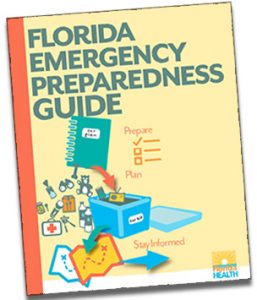 The City of Coral Springs Hurricane Call Center will be available to assist residents with vital information before and after a storm. Residents can reach the call center at 954-344-1001.
Staff at the Call Center are available to answer questions about City-related issues and not concerns such as canals, cable television or electricity.
Monarch High School,
5050 Wiles Road, Coconut Creek
Coral Glades High School,
2700 Sportsplex Drive, Coral Springs
The American Red Cross is responsible for opening this and other shelters as need demands. Shelters and other programs may open in phases and residents will need to monitor local media for information.
It is important to note that Coral Springs is not considered an evacuation area.
Pet Shelter: Pet-friendly Hurricane Shelter
Millennium Middle School, 5803 N.W. 94th Avenue, Tamarac
Those wanting to use the shelter during an emergency must pre-register because of space limitations.
Humane Society of Broward County's Pet Hurricane Hotline: 954-266-6871
Pre-registration must be done in person at the Humane Society of Broward, 2070 Griffin Road, Fort Lauderdale, FL 33312 or call for more information at 954-989-3977. Click here to visit their site for more hurricane information for your pets.
Owners are required to show proof that they reside in a County evacuation zone and that their pets have up-to-date vaccinations, including a rabies shot.
---
Special Needs Shelter/Emergency Transportation Program
Pre-Register with Broward County's Vulnerable Population Registry. This registry allows people who are disabled, frail or have health issues to register in advance with their city so that emergency workers may plan a better response to vulnerable residents in a recovery effort following a hurricane or other emergency.
Pre-register for evacuation transportation, if you think you may need it. As with shelter registration, you are not obligated to take advantage of the service if your plans change. To pre-register, call Broward County Emergency Management at 954-831-3902 (TTY 954-831-3940) or complete the registration form online.