Text "ODPromos" to 555-888
Text "CoralSpringsCard" to 555-888
Great news! The enhanced program is still all about providing preferred pricing to our customers, but now the savings extend to almost every item. It also offers more than just a discount, with additional benefits including preferred customer assistance with Office Depot's team of local Business Pros and access to Office Depot's new suite of technology services designed to help your business thrive.
If you currently use or have used our Office Depot program, nothing changes. You'll still be able to access your great pricing and deals in the same way that you're used to. If you are not signed up for our Office Depot program, click the button below to complete your registration.
We're proud to be a part of Office Depot's Small Business Savings Program, administered by Excelerate America. Tailored to the modern needs of small and mid-sized enterprises, it supports the growth and development of local business communities through fantastic savings in-store and online, preferred customer assistance, access to simplified tech services, and more.
Expand your portfolio with First Data's Credit Processing Solutions Clover point of sale system, Clover Flex mobile device, Clover Go smartphone device, designed to automate your payroll, timekeeping, inventory, rewards program and much more!
Contact: Dio Mencia First Data Business Consultant
Dionicio.Mencia@firstdata.com  Phone: 954-218-9834
The NEW chamber member exclusive workshop "Social Studies" is a monthly collaborative marketing strategies class lead by Aimee Tarte, owner of Lady & The Mug. In this interactive workshop, you will learn AND share strategies of how to engage clients/followers on your social media platforms. Understanding the trends of today's technology can help advance your business. Each month you will be tasked with certain "social media challenges" to enhance your skill set.
Receive:
Priority placement over basic listings
Logo/image next to company info
Expanded character description (1600 words vs. 200)
Additional website link above phone number in search results
20 keywords
5 bulletpoints
Enhanced google map with pin
6-10 photos & link to YouTube Video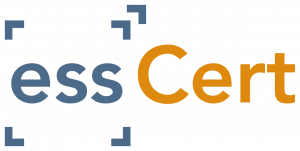 We can stamp your Certificates of Origin electronically!
Simply log in to your company's account and enter Certificate details. We provide plenty of help as you go along, such as saved consignors, consignees and other details.
You can even copy previous certificates and edit as needed. Click submit, and your application is at the Chamber. It's easy!
essCert operates the world's largest electronic Certificate of Origin (eCO) network – spanning 240+ Chambers of Commerce & other CO providers plus 38,000+ Exporters & Freight Forwarders, issuing eCOs out of 14 Export countries & receiving eCOs into 203 Import Countries.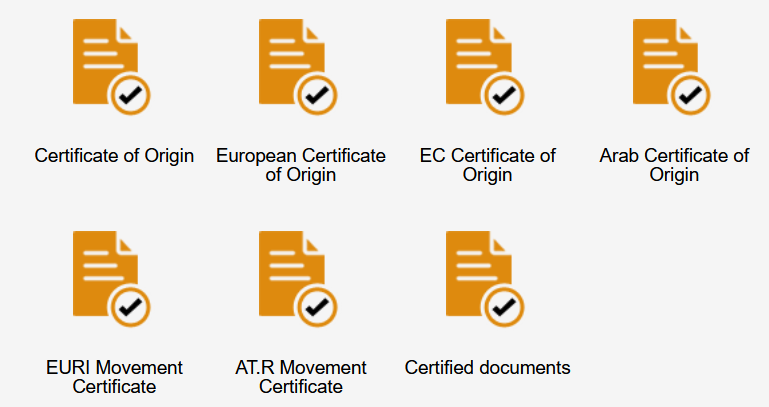 We offer the services of a commissioned and insured Notary Public! If you are a member in need of a notary to sign off on your documents, please contact us to schedule a time to come in for this complimentary service.