Diversity, Equity and Inclusion
Diversity. Equity. Inclusion. They're more than just words for us. They're the hard-and-fast principles guiding how we build our teams, cultivate leaders and create a Chamber that's the right fit for every person inside of it. We have a global, multicultural following—we want the Coral Springs Coconut Creek Regional Chamber to reflect that.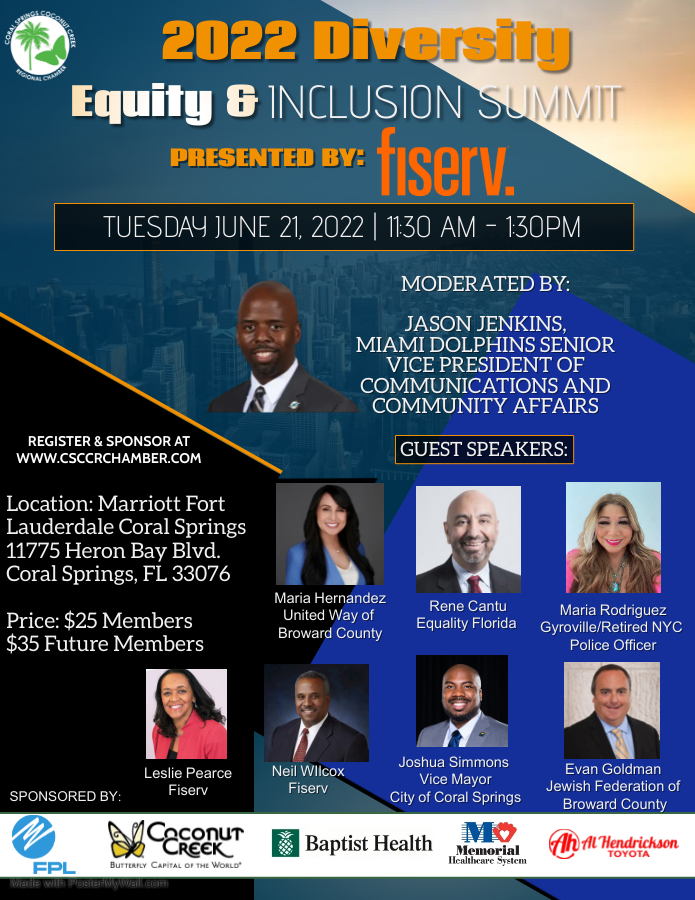 Our Chamber positions diversity, equity and inclusion as critical for business maturation and growth. We endorse the development and implementation of diversity and inclusion strategies that advance productivity, innovation, and economic growth.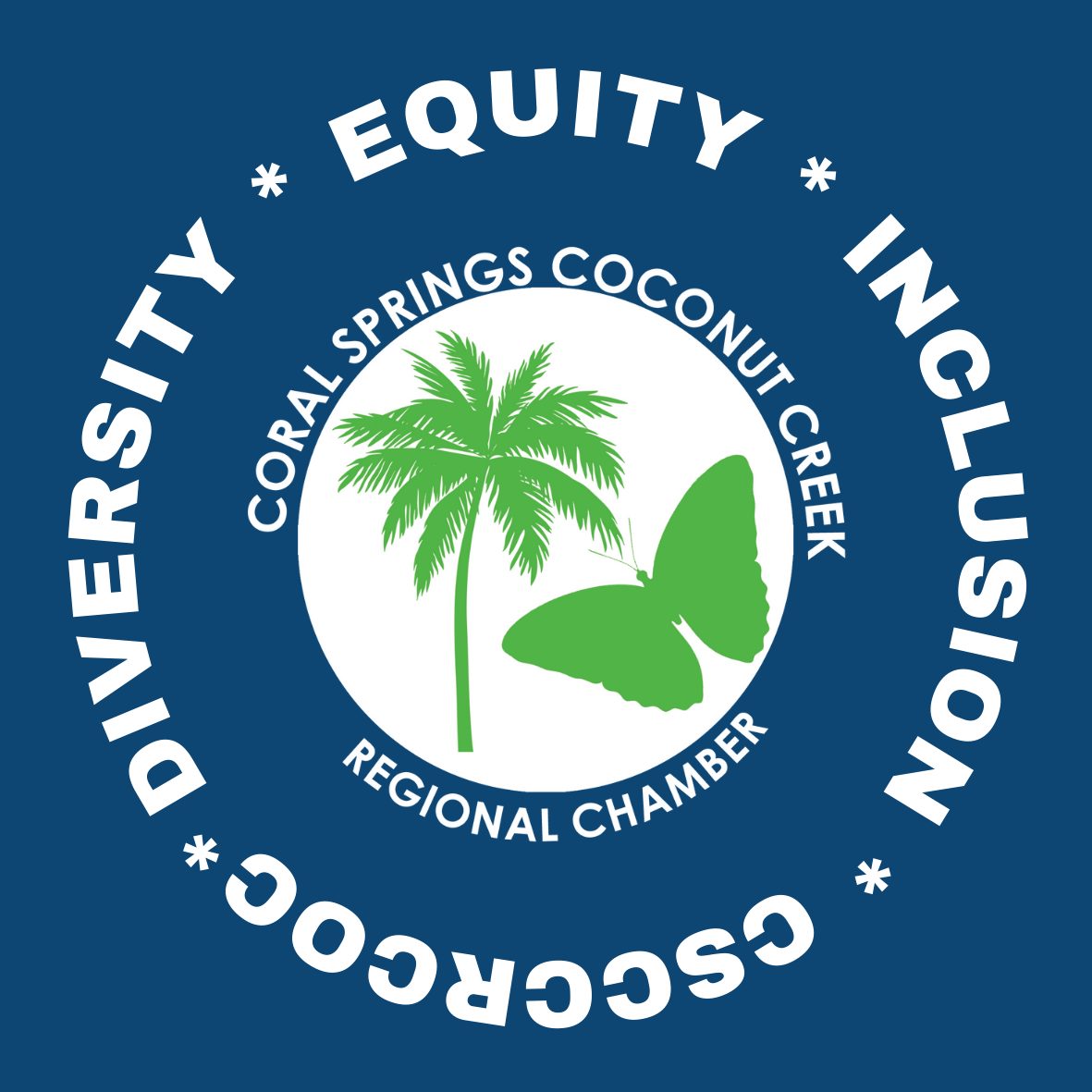 Diversity Committee Vision
We envision a steering committee that reflects the demographics of our city and a growing membership of businesses representing the diversity of our business owners and entrepreneurs.
Committee Focus Areas
Workplace: Adopting policies and practices that include people who have historically been absent from your organization.
Workforce: Concerted effort to recruit qualified employees from traditionally underrepresented groups.
Marketplace: More deeply involve minority-owned enterprises and consumers in the regional economy and recognize the enormous purchasing power of minority groups.