Diversity, Equity and Inclusion Initiatives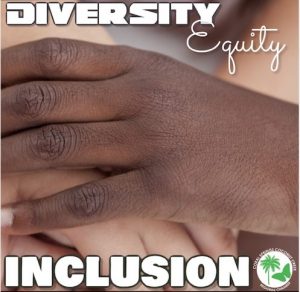 Ensure that our Chamber, and consequently our community and members, are represented across the State, County, and Local level by connecting with other opportunities such as the Urban League of Broward County, The Broward County Black Chamber of Commerce, County Boards & Initiatives, etc. If we have representation plugged into some of the organizations already addressing these matters, we can remain responsive and ahead of the curve in terms of bring both information and opportunities to the DEI Task Force, our Board of Directors, Our Chamber Membership, and our Community at Large.
Talk openly about race and racism and its impact on our behaviors and how we can be the agents of change in our community and foster educational opportunities to enhance future quality of life for minorities.
Foster economic prosperity for minority business owners.
Chamber partnering with the City, create a directory of minority owned businesses to increase visibility for businesses. See City database as well as Fiserv's resources.
Statement on website to confirm opposition against systemic racism and support of principals of Black Lives Matter.
Once minority owned businesses are identified, as Shane spoke about, formally invite them to join the Chamber. Perhaps with incentives like access to Chamber events prior to joining or a complimentary or discounted annual membership to see what the Chamber can offer.
Assign an ambassador to be new member liaison once on board.
Establish a Diversity and Inclusion Summit Series in 2021
Perhaps also have a breakfast with speakers and a forum for affected people to share their experiences/story and recruit mentors.
Review our own diversity on the board and our membership in general to ensure that all groups of our community are being fairly represented in our Chamber
Share content from other organizations that are already having events, summits, panel discussions, and measurable actions that the Chamber can implement or simply partner with as to not reinvent the wheel.  Organizations include, the Urban League of Broward County, Hispanic Unity of Florida, Florida Chamber of Commerce, United Way, etc…
Partner with BSO, Coral Springs and Coconut Creek Police department responding to these issues
Partner with our members to create some targeted events and initiatives addressing increasing opportunities, such as FiServ, Pathways 2 Work, Career Source Broward, Jim Moran Institute, etc. We could invest in our community by promoting the work that they do, and using our considerable influence to reach out to our entire community with this information. Additionally, if the committee made it known they were willing to partner and promote such initiatives, I think we would find that there are many organizations within our ranks who want to lend a hand and contribute to generating ideas and programming that would help.
Partner with a Small Business Incubator Program in conjunction with a local university. Provide mentors to assist.
Identify the minority business in Coral Springs/Coconut Creek that are eligible to receive a Fiserv Grant
Diversity. Inclusion. They're more than just words for us. They're the hard-and-fast principles guiding how we build our teams, cultivate leaders and create a Chamber that's the right fit for every person inside of it. We have a global, multicultural following—we want the Coral Springs Coconut Creek Regional Chamber to reflect that.
Diversity Equity & Inclusion Summit: Moderated by Coral Springs Vice Mayor Joshua Simmons
Date: Friday, February 26th 2021
Time: 9:00am - 11:00am
Location: Zoom, please register to receive the link to attend.
Guest speakers:
Rene Cantu, Equality Florida
Neil Wilcox, Leslie Pierce, Fiserv
TBD, more to come
I have never witnessed so many unprecedented worldwide challenges occurring simultaneously. We have been struggling to keep our families safe, get our businesses back open, and to survive in what is being called "the new normal".

---

I am still raw from witnessing the blatant murder of George Floyd; it is simply incomprehensible to so many of us. It is so painful on so levels and it is hard to even imagine that this violence against African Americans is happening in 2020. Throughout my life I have prided myself on being open minded, accepting and being a supporter of 

diversity

 and inclusion. However, what I didn't know was there were so many things that I didn't know! By listening to the voices of protesters, TV commentators, and my African American friends I realized I truly did not know what it feels like to be an African American. Even if you empathize with a race, religion or cause one can never truly know what it feels like to walk in the shoes of a person of color.

---

I have established long term relationships with many of the police officers in both Coral Springs and Coconut Creek including Chief Clyde Parry and Chief Butch Arenal. There are so many outstanding men and women from the police department and is imperative that we recognize that we remember this as we delve into changing the future.

---

As the CEO of the Coral Springs Coconut Creek Regional Chamber I want to make it clear that this organization respects 

diversity

 and inclusion and we denounce inequities and any form of discrimination and violence. One of my favorite quotes is "Adversity doesn't develop character, it reveals it". It is my pledge to you that we will work with our members and partners to ensure that we live up to the Chamber's core values which include integrity, advocacy, 

diversity

 and inclusion, and leadership.

Cindy Brief | President / CEO

Coral Springs Coconut Creek Regional Chamber Of Commerce

Office: (954) 752-4242
Our Chamber positions diversity, equity and inclusion as critical for business maturation and growth. We endorse the development and implementation of diversity and inclusion strategies that advance productivity, innovation, and economic growth.
Diversity Committee Vision
We envision a steering committee that reflects the demographics of our city and a growing membership of businesses representing the diversity of our business owners and entrepreneurs.
Committee Focus Areas
Workplace: Adopting policies and practices that include people who have historically been absent from your organization.
Workforce: Concerted effort to recruit qualified employees from traditionally underrepresented groups.
Marketplace: More deeply involve minority-owned enterprises and consumers in the regional economy and recognize the enormous purchasing power of minority groups.
Why Diversity, Equity & Inclusion?
It is a competitive advantage!
Recruiting
When you have a diverse office, recruiting new talent is more successful.
Retention
Employees want to continue working when they feel included in the company.
Perspective
The idea pool is deepened when including people of diverse backgrounds.

Joshua Simmons is Appointed to Vice Mayor of Coral Springs
Coral Springs, FL – On December 2, 2020, Commissioner Joshua Simmons was appointed as Vice Mayor for the City of Coral Springs by his fellow commissioners – making another historical achievement as the city's first African American Vice Mayor.

Reflecting on his appointment, Vice Mayor Simmons said, "There have been many firsts for our city these last two months, and I am proud to be a part of the history we are making as a community that celebrates diversity. These moments demonstrate that we truly embrace Everything Under the Sun. As Vice Mayor, I look forward to continuing to ensure Coral Springs is the best city to live, work and raise a family by supporting programs and resources that will enhance the quality of life of our residents."

Elected to office in November 2018, Simmons has been an instrumental voice for the Black community in Coral Springs leading initiatives like 'Conversations with a Commissioner,' a video series focused on open discussions about race, equality and police practices.

Born and raised in St. Louis, Missouri, Simmons graduated with a Bachelor of Science in Political Science and a Master of Science in Psychology from Florida Atlantic University. He currently serves on the Community Redevelopment Agency Board of Directors, Martin Luther King Jr. Committee, and Broward Metropolitan Planning Organization. Prior to joining the City Commission, he also served on the city's Multi-Cultural Advisory and Customer Involved Government committees.

Simmons is an educator at Coral Springs High School where he teaches 12th grade Government and Economics and 10th grade Modern World History. Inspired by a former colleague who served on the Finance Committee for President Barack Obama, Simmons pursued his own path in politics with the goal of ensuring Coral Springs remains a great and safe community for people of all ages, races and religious backgrounds.

To schedule an appointment with Vice Mayor Simmons, please call 954-344-5911.

###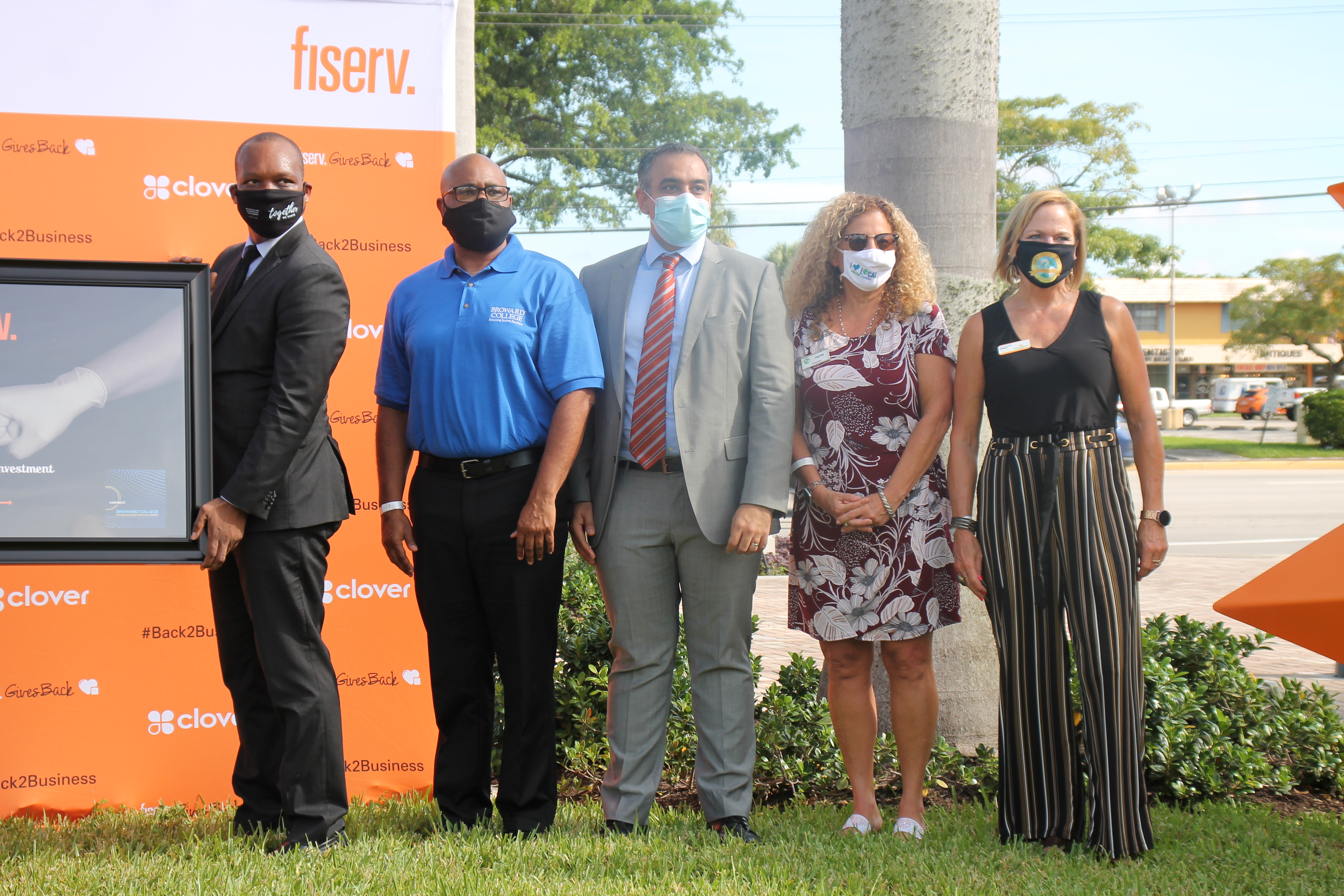 Sponsorship Opportunities
Presenting Sponsor
10,000
Presenting Sponsor \ $10,000 (one sponsor)
Company Logo prominent on event invitation & program as Presenting Sponsor
Recognition as Presenting Sponsor in event promotions
Logo inclusion as Presenting Sponsor on all event printed materials
Logo inclusion on PowerPoint as Presenting Sponsor
Opportunity for company representative to participate in program
Logo prominent on event signage as Presenting Sponsor
Logo prominent on event page of the Chamber website
Logo prominent on e-blast communication as Presenting Sponsor
Logo Recognition as Presenting Sponsor on Social Media Sites
Reserved priority seating at the keynote events with recognition signage on table
30 attendee passes to event
Gold Level Sponsor
5,000
Recognition in invitation as Gold Sponsor
Company Logo on event program as Gold Sponsor
Recognition as Gold Sponsor on keynote program
Logo inclusion on keynote PowerPoint
Logo on event signage as Gold Sponsor
Logo on event page of the Chamber website as Gold Sponsor
Logo on e-blast communication as Gold Sponsor
Logo recognition as Gold Sponsor on Social Media Sites
Reserved priority seating at keynote events with recognition signage on table
20 attendee passes to event
Silver Level Sponsor
2,500
Company name recognition on PowerPoint as Silver Sponsor during keynote events
Company Logo on event program as Silver Sponsor
Company name on event signage as Silver Sponsor
Company name on event page of Chamber website as Silver Sponsor
Company name on e-blast communication as Silver Sponsor
Reserved priority seating at the breakfast/luncheon with recognition signage on table
10 attendee passes to event
One (1) Email related to diversity efforts by your company to be sent to Chamber's contact list of 5,500 contacts
Bronze
750
Company name on event page of Chamber website as Bronze Sponsor
Company name listed on event program as Bronze Sponsor
Reserved priority seating with recognition signage on table
5 attendee passes to event