The Coral Springs Coconut Creek Regional Chamber of Commerce is the voice of business, the engine for economic growth and a champion for a thriving and welcoming community.

A Message from our President: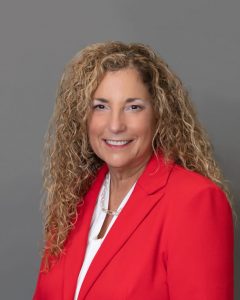 Our primary objective is to create a climate of growth and success in which all businesses in Coral Springs, Coconut Creek and surrounding areas can prosper regardless of size or industry. Through our advocacy efforts the Chamber represents the voice of business in the Northern Broward region. We provide leadership opportunities and business building initiatives that focus on the critical priorities of business in our local area. By leveraging the support, talent, and resources of our members, the Coral Springs Coconut Creek Regional Chamber of Commerce connects business leaders to each other and helps to improve the economic vitality of life for everyone. We offer a wide array of networking and educational programs designed to promote business as well as serving as a resource for businesses.  As a member of the Coral Springs Coconut Creek Regional Chamber you will enhance the credibility and visibility of your business and be included in a group of successful and friendly business leaders.
To Your Continued Success,
Cindy Brief
President
Address: 9500 West Sample Road, Coral Springs, FL 33065
(Located in Coral Springs City Hall)
Office Hours (By Appointment Only):
Monday to Thursday: 9am - 5pm
Friday 9am - 3pm
Appointments available by request
Frequently Asked Questions
Q. What are the current rates for membership, and how does it work?
A. The annual membership dues are dependent on the amount of employees you have in your business. Once you calculate how many full time employees you have, you will find your business falls in between one of our tiers, whether it is 1-4 for a small business, 5 to 10 and 11 to 20 for a mid-size business, and 21 and up! Join online here or print the membership application here.
Q. How many events can I attend before I have to join?
A. You may attend two events at the non-member admission rate before we prompt you to join.

Q. What is the affiliation between the Chamber and the City of Coral Springs/Coconut Creek?
A. The Cities and the Chamber work together as partners. The Cities sponsor our events, but we are not affiliated as we have separate business I.Ds.
Q. I would like to do a ribbon cutting but I am not a member. How do I get started? How does it work?

A. Contact the Chamber to receive information about becoming a member and discuss possible dates and times for the event. We hold ribbon cuttings in Coral Springs and Coconut Creek from Tuesdays to Thursdays. Anytime outside of that will need approval by the Chamber President. If you are a business in Coconut Creek and would like to host a ribbon cutting, please contact us and we will get you in touch with the City of Coconut Creek to do so.
Q. If my business is not located in Coconut Creek, but I do have interest in reaching the Coconut Creek community and its businesses, do I need to pay an additional fee?
A. There is no need to pay any additional fees. Once you are a member of the Coral Springs Coconut Creek Regional Chamber of Commerce, you have access to the entire membership, including the Coconut Creek community - regardless of your business' location. This applies to businesses not located in Coral Springs but wanting to reach the Coral Springs community and its businesses as well.
Q. How do I get involved? I would like to begin attending events but I do not have login credentials. 
A. Please contact the Chamber Staff if you are a member to reset or setup your login credentials for your business to sign up for events.
Q. OK - Now what?
A. The first thing you would want to do is check to make sure your information is correct in our Membership Information Center (MIC). If your information needs to be corrected or updated and you need your individual login information, please email info@csccrchamber.com. To view our current Member Directory, please click here. Now you can get involved - there are events, meetings, ribbon cuttings and networking groups in both Coral Springs and Coconut Creek and check out our events calendar and register for any of our programs, events and/or meetings.
Q. How much does membership cost? 
A. Please view our online application here to view our pricing breakdown for our membership dues. Contact the Chamber to speak to a representative at (954) 752-4242 or email info@csccrchamber.com
Q. How can I get the proud member logo to display on my website?
A. Please save the below image: