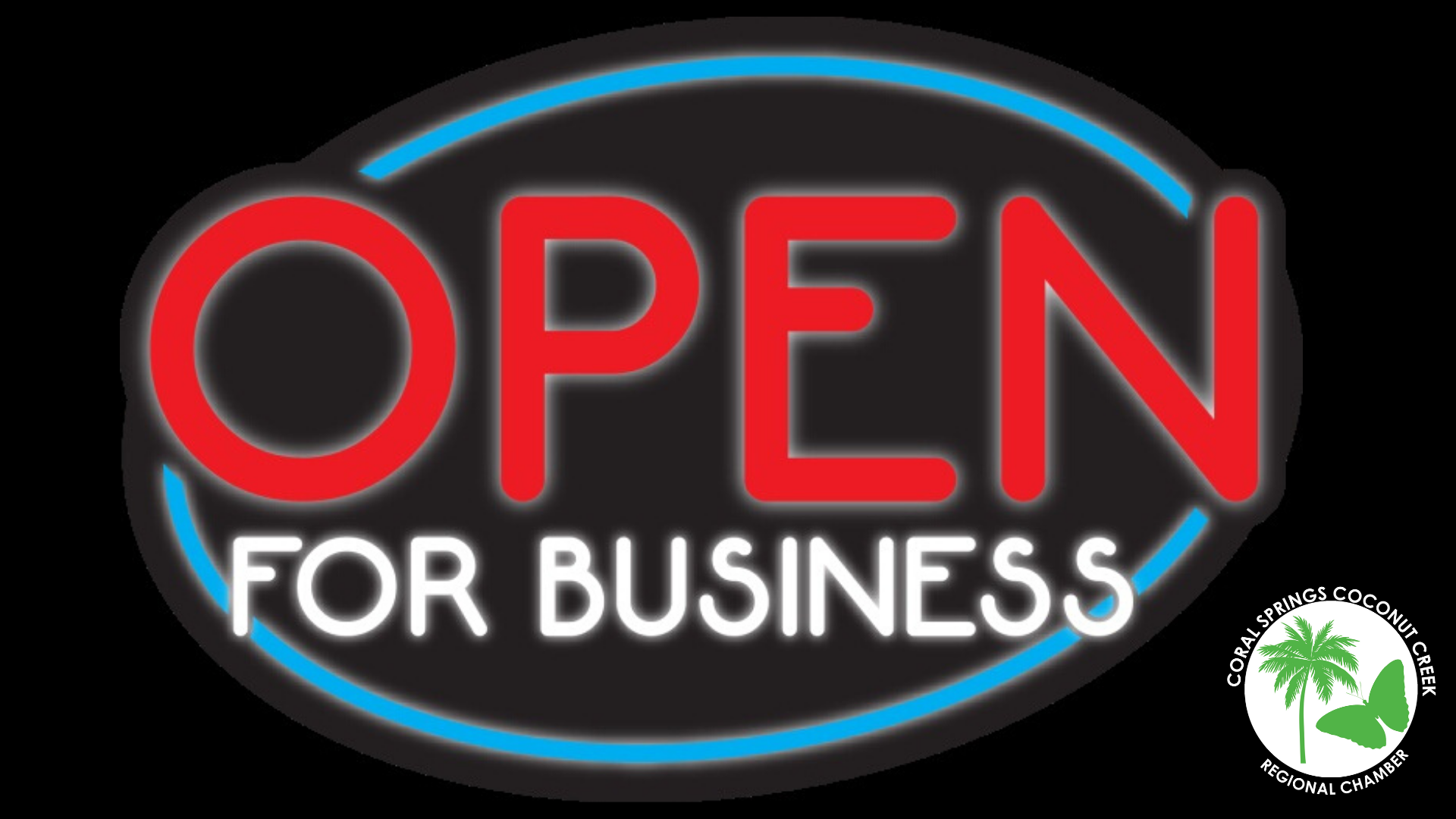 The Coral Springs Coconut Creek Regional Chamber of Commerce wants to recognize the businesses who are still open, doing innovative service delivery models, and help get the word out that you are still Open for Business!
To that end, we have put together a resource list of businesses who are still operational, offering digital services, or have otherwise implemented creative solutions to ensure they can continue to provide the community with products and services during this difficult time.
Please send us the following:
• Business Name
• Location
• Phone Number
• Website Link
• Logo (PNG)
• A BRIEF description of what services and modifications you are offering (50 words or less), subject to revision by Chamber Staff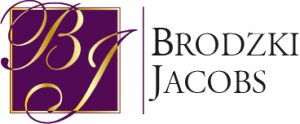 2825 University Drive, Suite 300, Coral Springs, FL 33065
954-344-7737
www.bjblawyers.com
We continue to provide expert guidance to clients in family law, bankruptcy, immigration and estate planning during this challenging pandemic. We offer secure videoconference appointments for new and existing clients, and continue to move cases along electronically whenever possible. Some hearings are being held by phone or videoconference.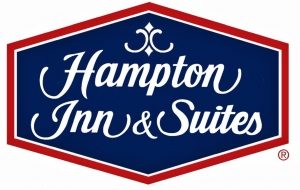 Hampton Inn & Suites Coconut Creek
5740 N. State Road 7, Coconut Creek
954-363-3000
Serving free breakfast and coffee daily, available for takeout.
5350 W Sample RdMargate, FL 33073
954-972-2200
https://www.jmlexus.com/
Vehicle Sales, Service, Parts, and Collision Center services - All services are offered online/by email/phone and in person. We will deliver any vehicle purchased within 25-miles. We offer vehicle transportation from home/office to JM Lexus (and return) for service and collision center needs.

Parkland, FL
(201) 602-4771
EllisMass.FocalPointCoaching.com
No-Cost 20-minute phone consult with certified business coach to begin creating action plans to pivot business during coronavirus / COVID-19 crisis.  All other consulting and coaching services offered via videoconference, in addition to in-person.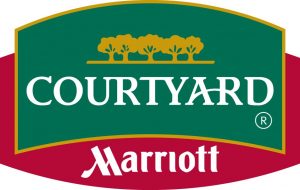 620 North University Drive
Coral Springs, FL 33071
(954) 227-1300
Offering breakfast take out with a free cup of Starbuck's coffee

Coral Springs
(954) 757-1212
www.wallberg-renzy.com
Legal Services for civil litigation and appellate matters throughout Florida
Available for free telephone consultations

Residence Inn by Marriott Coconut Creek
5730 N. State Road 7, Coconut Creek
954-418-4000
Serving free breakfast and coffee daily. Restaurant on site.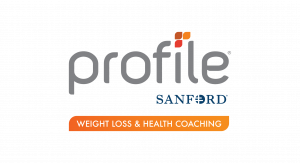 4799A Coconut Creek Parkway, Coconut Creek, 33063
954-284-1912
www.profileplan.com/coconut-creek
Profile will offer Virtual coaching, 50% off yearly memberships, 10% all food orders for exiting members, and free shipping or delivery to your home.

6536 N State Rd 7 Coconut Creek FL 33073
1 833 554 7666
We have creat a protocol to keep the necessary precautions while interacting with the pet owner and offer Mobile services as well!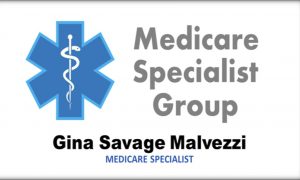 Services are free at this time for all Chamber members and their families. I can help over the phone or computer via video conference. I teach Medicare to anyone that needs help maneuvering the Medicare Maze.
Medicare Specialist Group, Inc.
954-304-5550 Direct Line
561-988-2643 Office
New Office Address AND NEW Office Number:

5561 N. University Dr. Coral Springs, Florida 33067
954-323-1023
www.bmwlawyers.net
We are a local law firm and title company providing legal services in the practice areas of real estate, business, entity formation, estate planning, probate and general civil litigation. We are able to transact business digitally, by video conferencing or in person.  Whatever you need we are here to help.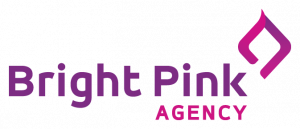 5401 N University Dr Ste 102, Coral Springs FL 33067
(954) 944-9050 or (754) 204-8962
As a marketing agency, we help businesses communicate their message to their customers: by social media, their website, in print or by email. If your business was forced to slow down, let's find new ways to continue serving your customers, or a comeback strategy for when things settle down.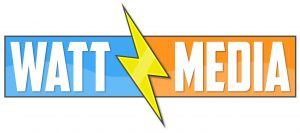 10187 W. Sample Road. Coral Springs, FL 33065
954-255-0720
https://wattmedia.com/
Watt media offers web marketing, including web design, search engine marketing, and social media management. We are happy to meet with you via phone, email or video call to discuss your needs. Any restaurant or retail location who needs their website edited tor social media posts to reflect changes due to COVID-19, you will be our top priority.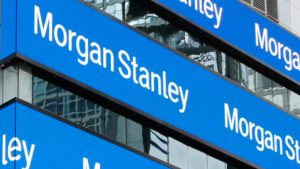 2825 North University Drive Suite 400 Coral Springs FL 33065
(954) 509- 3512
fa.morganstanley.com/kevin.lydon1
Morgan Stanley is committed to providing sound financial advice during these difficult and unprecedented times. We are available for phone calls, Skype, and Facetime meetings Monday through Friday from 8:30AM to 4:00PM.
If you are concerned about your investments, what impact this economy will have on your portfolio, contact us for a free consultation.

11711 W Sample Rd, Coral Springs FL 33065
954-545-9000 ext 1
www.vutec.com
Vutec corporation is an American Manufacturer of projector screens and art screens. We service local, national and international customers.  Our company has a full working staff to assist you.  Dealers can order online, and residential customers can find a local dealer to help them with their purchase.  We can have a screen manufactured and available to be picked up or delivered within 10 business days.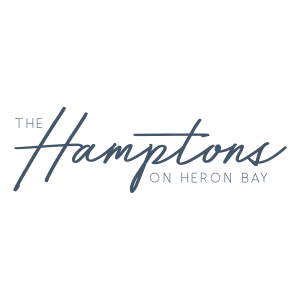 The Hamptons on Heron Bay Apartments
11100 Heron Bay Blvd - Coral Springs, FL 33076
954-227-9965
Our website has information about virtual tours or calling our office to assist our potential residents. At this time we are only offering virtual tours, the entire application process could be done online.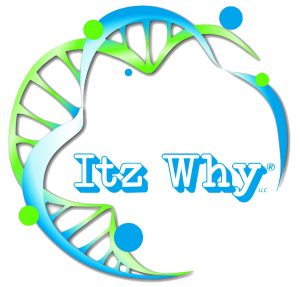 Itz Why LLC
Transformational Coach- Lynn Lessell
561-331-6006 (Direct)
During these trying times we could all use extra support and coming together as a community. You may be feeling a lot of fear right now and concern for your family, your clients and your business.
Please accept this invitation for a FREE session- gain clarity for your next steps.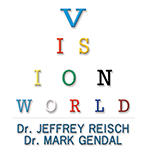 Drs. Reisch and Gendal's Vision World
2059 University Drive CS Florida 33071
954 753-1100
We are still open. Call between 11 and 3 for any Corona Virus related inquiries you may about your eyes and surrounding tissues. We are performing URGENT care, and adult and pediatric exams and special testing. We are social distancing, washing our hands, and aggressively wiping down EVERYTHING. If you have contacts or glasses or need some I suggest you do it soon. 954-753-1100

7401 Wiles Road, Suite 202, Coral Springs, FL 33067
954/840-0494
Full Service Real Estate Law Firm, handling real estate closings, title insurance, leases, etc.
I suppose I could do in-home document execution/notarization to complete a closing.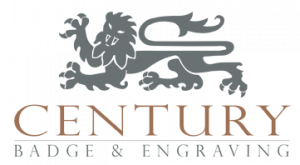 Century Badge & Engraving, Imprinted Specialty Products
9860 W. Sample Road, Coral Springs, FL 33065
954-340-0614 Phone
954-868-1632 Cell Phone
We are not implementing anything new as we already have phones, social media, texting, emailing, etc. platforms in which to communicate. We can also do Skype if necessary.
| | |
| --- | --- |
| We are more than just branded merchandise! We offer digital marketing services from our sister company Wizard Digital to help you remotely reach your target market. But more than that, we are experts at being resourceful and sourcing things. Check out wizard.us for more information… stay safe friends! | |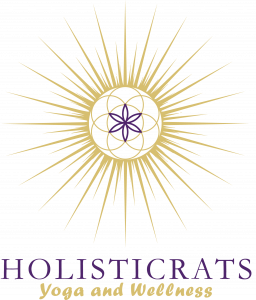 2244 N. University Dr, Coral Springs, FL 33071
(754) 225 -2924
https://www.holisticrats.com/class-schedule
Virtual live group classes and Holisticrats community events via Zoom. Pre-recorded morning Posture Police and Yoga available to all subscribers to watch at any time. Virtual and in-person private yoga, meditation, reiki, stretching, Posture Police, and therapeutic and pain relief massages available in our sanitary studio. Unlimited members get one free private session per month.


RB Green Energy/Ultimate Solar
DCOTA Bldg. suite A-455
1855 Griffin Rd
Dania Beach, FL 33004
www.rbgreenenergy.com
305.332.9101
RB Green Energy is one of the top residential and commercial solar designer/installers in South Florida. We are offering web or phone based consultations, as well as a Zoom based presentation to let you know how we can save you money.

Hoffer Pest Solutions, Inc.
12329 NW 35 St.  Coral Springs  33065
954/753-1222
Hoffer is a full service pest control company handling all your pest and rodent issues.  Our professionally trained technicians only need to treat the exterior of your home to get rid of the common insects that are considered pests.
In the rare situation where interior treatment is needed it will be done with an abundance of caution and by a technician who is very familiar with using personal protective equipment.

Sunsure Insurance Solutions, Contracted Agency for Florida Blue.
During this time of uncertainty, getting the basic necessities of life may become difficult. If you find yourself in a position needing assistance to do your grocery shopping or picking up prescriptions, call us and a local Sunsure Agent will assist you. We are open and conducting business as usual over the phone and with appointment only, we can help clients with questions about their current health insurance plan, coverage, medication information and also enroll in new insurance as well.

Signarama Coral Springs
10200 W. Sample Road, Coral Springs, FL 33065
954-796-1644
signarama-coralsprings.com
sales@signarama-coralsprings.com
Services:  Custom Interior / Exterior Signs, Banners, Decals, Yard Signs, A Frames, Window Graphics, Flags, Real Estate Signs, Vehicle Magnets & Lettering, Posters, Retractable Banners, Print Materials, Property & Traffic Signs, ADA Signs, Trade Show Displays, Tablecloths & More.
Our shop is open.  We are continually disinfecting high touch areas throughout the day.  We are able to take orders via telephone, email, our website or in person.  We can ship the orders to you, deliver them, bring them out to your car or leave them outside our door if you prefer.  All signs are wiped down with disinfectant before leaving our shop.
J&Y Dental LLC
1700 N University Drive
Suite 101
Coral Springs, FL 33071
954-344-8800
Coral Springs Dental Center is still open for emergency dental services.  Call or book online.

Klos Consulting Inc.
9660 W. Sample Road Suite 204 Coral Springs FL 33065
(954) 934-0909 Ext.3
Klos Consulting provides innovative technology services to our clients. We have infrastructure in place to provide remote service to all our clients.  Contact us to help setup secure telecommuting, and all your business's data, network and security needs to keep your business running during these challenging times.
FR Financial Advisors, LLC
5521 University Drive Suite 104
Coral Springs, FL  33067
PH:   954.755.0222
FAX: 954.757.7999
Beverly@fradv.com
FR Financial Advisors, LLC is open and here to support not only our current customers but to assist others who are concerned about their financial future.  We can work with you over the phone and via email and also have video conference capabilities.  Our clients who have implemented well thought out financial plans are better able to weather this current situation as well as any future bumps in the road.  Be well and we are here to support you.  954-755-0222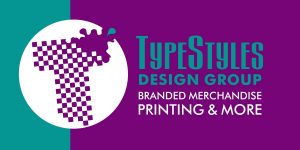 MakeATeeOnline.com is the ONLINE storefront for TypeStyles Inc. You can use our online designer to create tee shirts, gift items, accessories by using our supplied graphics or to upload your own pics and art.
We print in our Coral Springs location. Pick up or shipping to anywhere is available.
Create your custom tee shirts in the comfort of your own surroundings!
We are offering art ideas and downloadable graphics for your kids or yourself on our Make A Tee Online facebook page during this time.
www.MakeATeeOnline.com |
www.TypeStylesInc.com
.
TypeStyles Inc. Design Group
NEW LOCATION! 
9381 W. Sample Rd. Ste. 200, Coral Springs, FL 33065
954.753.7287 • Cell 954.914.5144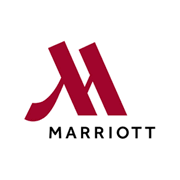 MARRIOTT HOTELS| TRAVEL BRILLIANTLY
Fort Lauderdale Marriott Coral Springs Hotel & Convention Center
11775 Heron Bay Blvd., Coral Springs, FL 33076
D 954.227.4119| C 561.573.5598 | F 954.753.2888 | marriotthotels.com

954-464-6689
ParoneGroup.com
During this period, all meetings safely conducted via GoToMeeting with video capabilities. Consulting services covering leadership support, customer service, referral services, and effective / efficient use of time.
Modifications:
1            Work at your pace. One hour minimum.
2            No charge on referral services.  If we make an outside referral to one of our vetted partners, there is no charge from Parone Group.

954-420-1122
Offering delivery and curbside pick up as well as open normal hours. We are still open as an essential business. Holistic Pet Supply!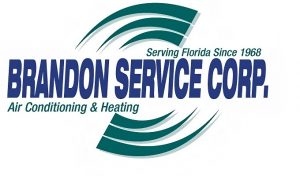 11930 Wiles Road,  Coral Springs Fl 33076 
Airconditioning and Heating Service, Repair and Installation.  We carry and install a full line of air quality, purification 
 and filtration products.   
Our periodic systems maintenance can provide care free dependable and efficient operation.   
We observe the latest health protocols and recommendations. 
954-757-1117 

SERVPRO of West Coral Springs/ West Parkland
Call anytime for information 954-776-2000
SERVPRO of West Coral Springs/ West Parkland has the capability to clean and disinfect facilities against viral threats. This will help the essential businesses in the community keep their doors open.

9868 W. Sample Road, Coral Springs, FL 33065
954-796-0031
CURBSIDE PICKUP - Stay in your car and call us at 954-796-0031 we will bring your order out your car.
FREE DELIVERY - We have always done this for area businesses.
ORDERING & PAYMENTS - Order by phone, email, or our website. Payments by credit card over the phone or with our credit card authorization form via email.

Performance Title Inc.
210 N. University Dr.
Suite 810
Coral Springs, FL 33071
Performance Title, Inc. is a rapidly growing, full-service title company serving the entire state of Florida with over 10 years of experience operating in the ever-changing real estate environment. We pride our business on providing top quality service from contract to closing day and beyond. Whether its residential or short sale closings, escrow or title insurance needs, each transaction receives one-on-one attention to ensure efficient and risk-free processing. Let us show you what we've been doing for buyers, sellers, agents, brokers and lenders since 2006.
We offer Remote Online Notarization to allow for people to close on their home via computer or mobile device without having to physically be at the closing table.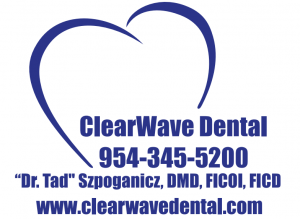 ClearWave Dental and Dr. Tad are Open for Existing and New Dental Emergency Patients.
Call Us At: 954-345-5200, and if our office is closed, please listen to our office voicemail for Dr. Tad's cell phone number.
8894 Royal Palm Blvd
Coral Springs FL 33065
954-345-5200

2190 W. State Road 84, Ft Lauderdale, FL 33312
Phone Number: 954-680-8588
www.ChaseRoofing.com
CDC guidelines followed for roofing repairs and reroofs providing 100% contactless service for leak free homes. All estimating, scheduling, service setup, and walk-throughs are conducted with zoom meetings and billing is electronic. Certain building departments may be closed for an unspecified period of time and we appreciate your patience.
Scott J. Brook, P.A.
2900 N. University Drive
Coral Springs, FL, 33065
Phone: (954) 757-5551
We are seeing clients remotely through various electronic means – Facetime, Skype, Zoom meetings – and maintaining social distancing in the office.
Of course, we continue to file any documents necessary with the Courts in the tri-county area through the e-filing portal and are able to attend hearings by telephone.
Our offices have done everything possible to heighten cleaning procedures and we are no longer seeing clients personally in our office.
Karibu365

9545995525

karibu365.com

Karibu365 is an Indie skincare brand providing hand vegetarian/vegan hand crafted skincare for face and body, and now sanitizer with alc./vol of 65%+. Made locally in Coconut Creek, we now offer local $2.99 mailbox/door delivery on all orders (Coconut Creek, Coral Springs, Margate, Parkland, Deerfield Beach). Use code DELIVERLCL at checkout.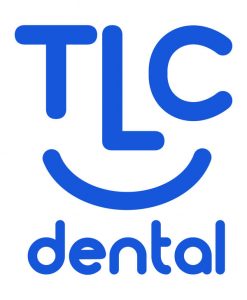 954-344-1999
8214 Wiles Road
Coral Springs, FL 33067
We are open and serving our community for emergencies and urgent matters during this national crisis. Our responsibility is to keep patients away from hospitals and urgent care centers. 
TLC Dental is taking ALL precautionary measures to ensure the safety of our patients, including standard infection control procedures and sterilization. 
We have, and always will continue to follow the Centers for Disease Control (CDC) Guidelines for Infection Control in Dental Healthcare Settings that protect against the transmission of all diseases.

5697 Coral Ridge Drive, Coral Springs FL 33076
(954) 722-0300
We are now fully operational with telemedicine services available for all sick children, which we are offering 7 days per week.
Monday-Friday 8am-5pm
Saturday, Sunday and Holidays 8am-12pm.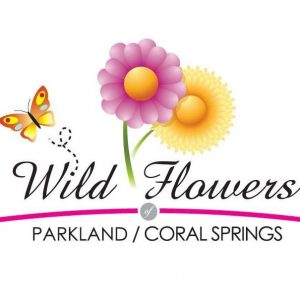 Wild
flowers of Parkland/Coral Springs
954-752-6999
Open for deliveries only Mon-Sat 10-4pm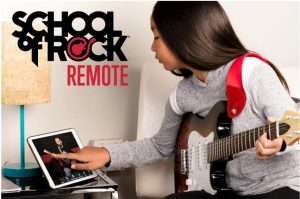 7544 Wiles Road, Suite 102-C
Coral Springs, Florida 33067
954-757-7625
Now offering virtual & interactive, one-on-one, online music lessons, group classes, masterclasses & guest artists for kids and adults through our School of Rock Remote program. All lessons & classes are led by our skilled instructors,  providing a comprehensive music learning experience that is fun, educational and safe.
Atlantis Academy
11411 NW 56th Dr
Coral Springs, FL 33076
954-752-7571
https://coralsprings.atlantisacademy.com/
Atlantis Academy is offering virtual tours for all prospective students and their families. Please call the school to arrange a tour date and time.

BrightStar Care is a Joint Commission accredited home health agency available for staff screening as we prepare to get back into the workplace.  We continue to offer companionship services (babysitting), assistance with activities or daily life (bathing, dressing, grooming), as well as skilled nursing services (medication administration, wound care, infusion services) to those who need help especially during these uncertain times.  Please contact us 954-507-4530
greg.farias@brightstarcare.com/ 
www.brightstarcare.com/n-c-broward-county
10251 W. Sample Road, Suite D
Coral Springs, FL 33065
O 954 507 4530  |  F  954 507 1147  |  C 954 661 6899
cathy.farias@brightstarcare.com