This 6 month series features engaging speakers from various corporations about topics that offer educational development opportunities for local businesses of all sizes.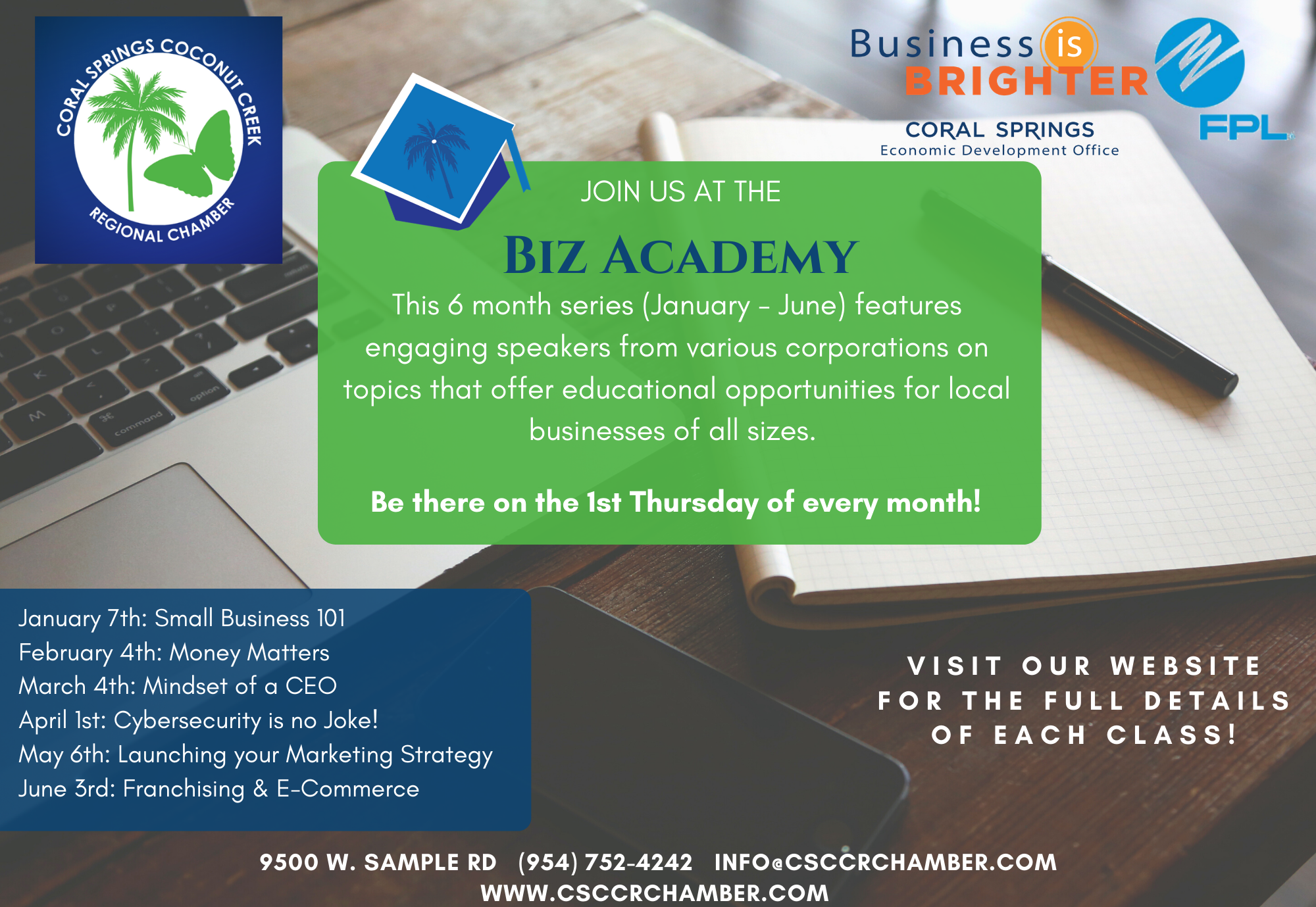 In today's business landscape, it has never been more important to protect your business and your customers from predators and those that mean you harm. It is vital that every business ensures they are protecting their information. Learn from the experts the best ways to keep you records and databases secure, so that you can focus on what you do best- running your business!
Guest Speakers:
Stephen Dyer, Director of Information Services for the
City of Coral Springs
Detective Jason DeLuca , Coral Springs Police Department Economic Crimes Unit & FBI Cyber Task Force
Rema Deo, CEO and Managing Director at 24By7Security, Inc.
Date: Thursday, April 1, 2021
Time: 8:30 AM - 10:00 AM
Location: Virtual Zoom Meeting; please register to receive zoom link
Cost: Complimentary and open to the public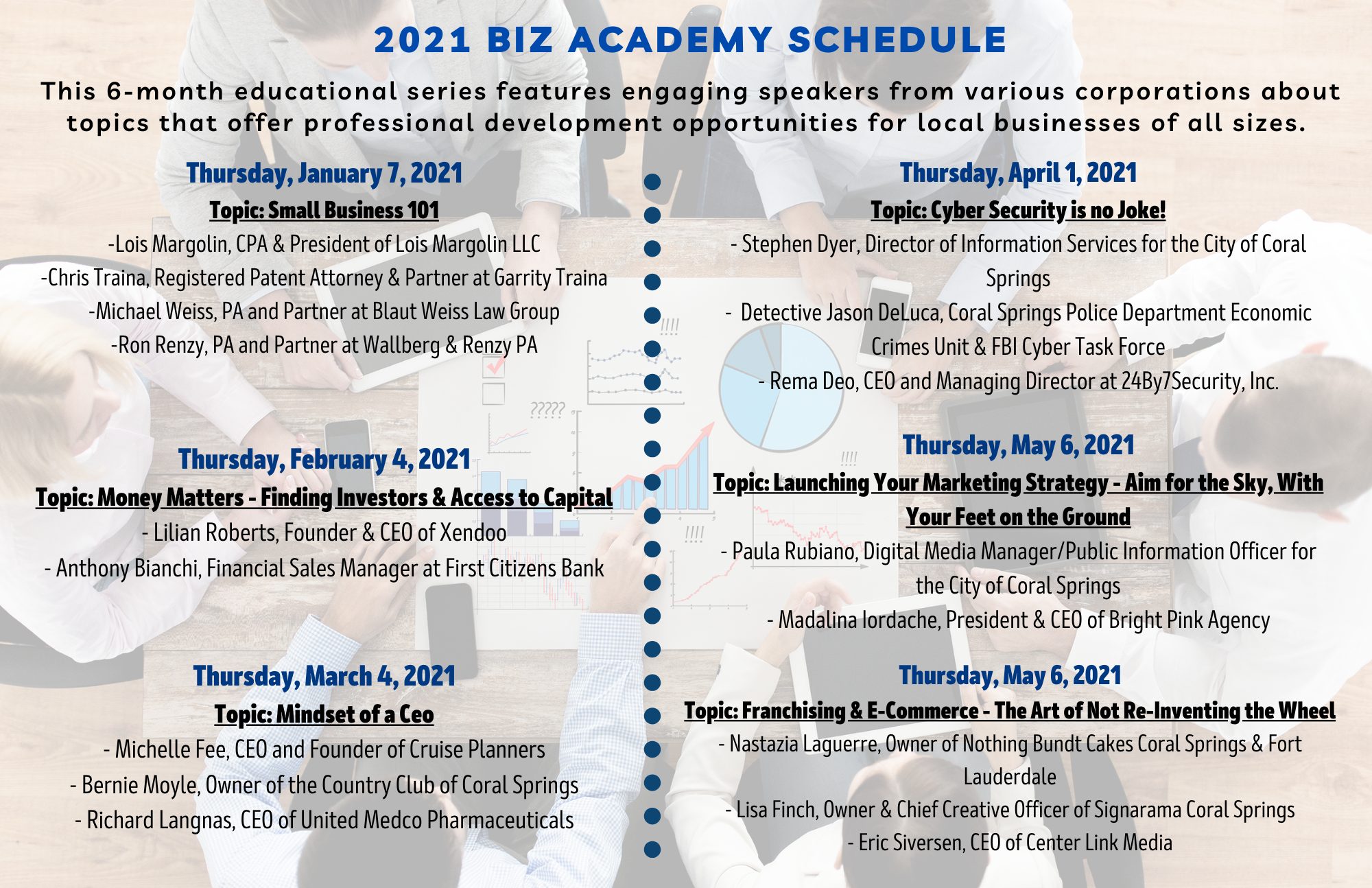 View All Biz Academy Classes from the 2018-2019 Season Below!
November's Class: "The Cloud is NOT Fake News!
December's Class: From Your Brand To Your Bottom Line - Presented by Mad 4 Marketing
January's Class: Customer Loyalty From The Inside Out - Presented by Parone Group
February's Class: Social Media Simplified
March's Class: How & When To Pivot
April's Class: From Strategy to Action
Michael Weiss, Esq. Blaut Weiss Law Group
Irma Parone, Parone Group
Barbara Weinstein, Family Central, Inc.
Donna Denton, AmTrust Bank, A Division of New York Community Bank
Others have said:
"Excellent, excellent class!"
"I have learned so much! I really enjoyed the class."
"I found this Business Academy class quite informative! I look forward to my growth with the Chamber."
"Awesome! I learned SO much."
"Amazing! I'd like to bring even more of my students!"
"Great speakers!"
"Great guest speakers, I got lots of helpful advice and tips for the business world."