This 6 month series features engaging speakers from various corporations about topics that offer educational development opportunities for local businesses of all sizes.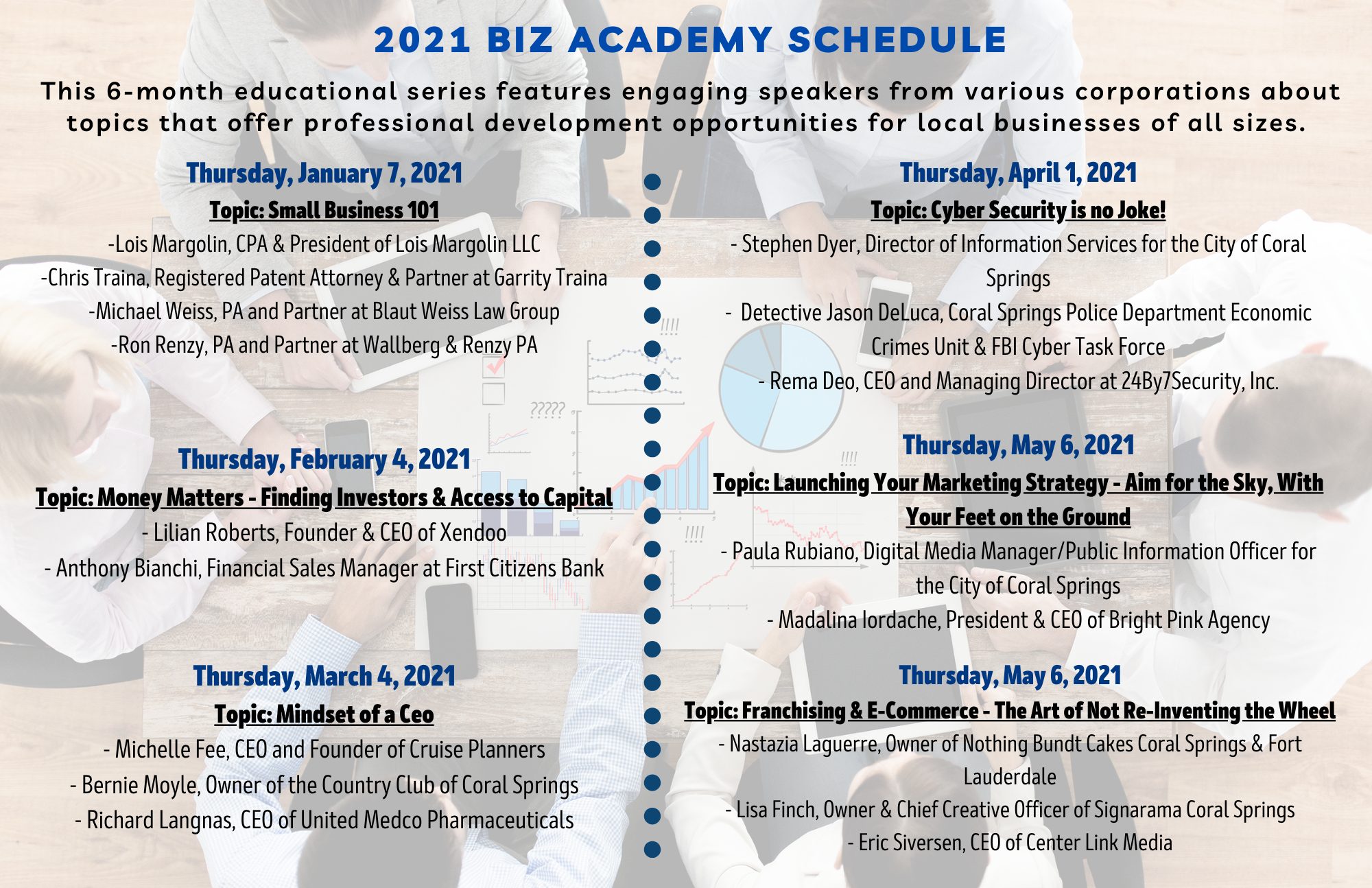 View All Biz Academy Classes from the 2018-2019 Season Here!
November's Class: "The Cloud is NOT Fake News!
December's Class: From Your Brand To Your Bottom Line - Presented by Mad 4 Marketing
January's Class: Customer Loyalty From The Inside Out - Presented by Parone Group
February's Class: Social Media Simplified
March's Class: How & When To Pivot
April's Class: From Strategy to Action
Michael Weiss, Esq. Blaut Weiss Law Group
Irma Parone, Parone Group
Barbara Weinstein, Family Central, Inc.
Donna Denton, AmTrust Bank, A Division of New York Community Bank
Others have said:
"Excellent, excellent class!"
"I have learned so much! I really enjoyed the class."
"I found this Business Academy class quite informative! I look forward to my growth with the Chamber."
"Awesome! I learned SO much."
"Amazing! I'd like to bring even more of my students!"
"Great speakers!"
"Great guest speakers, I got lots of helpful advice and tips for the business world."